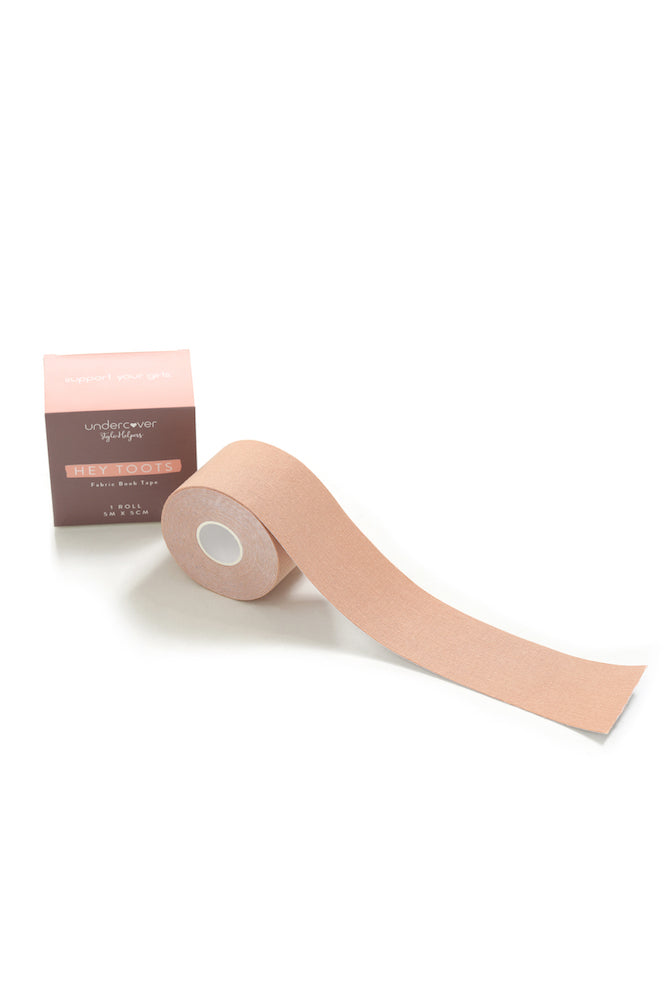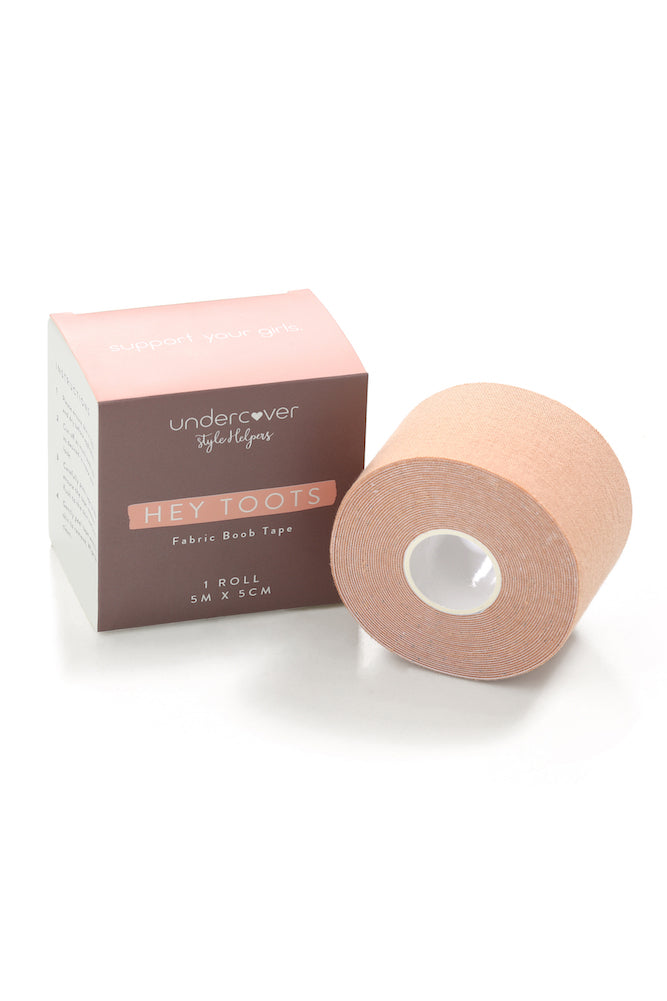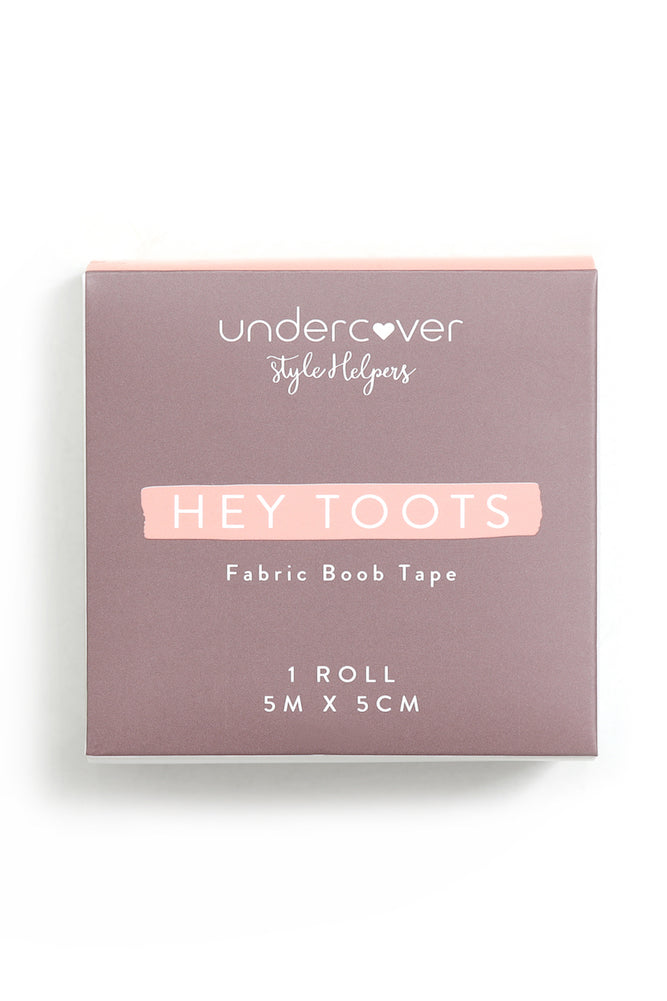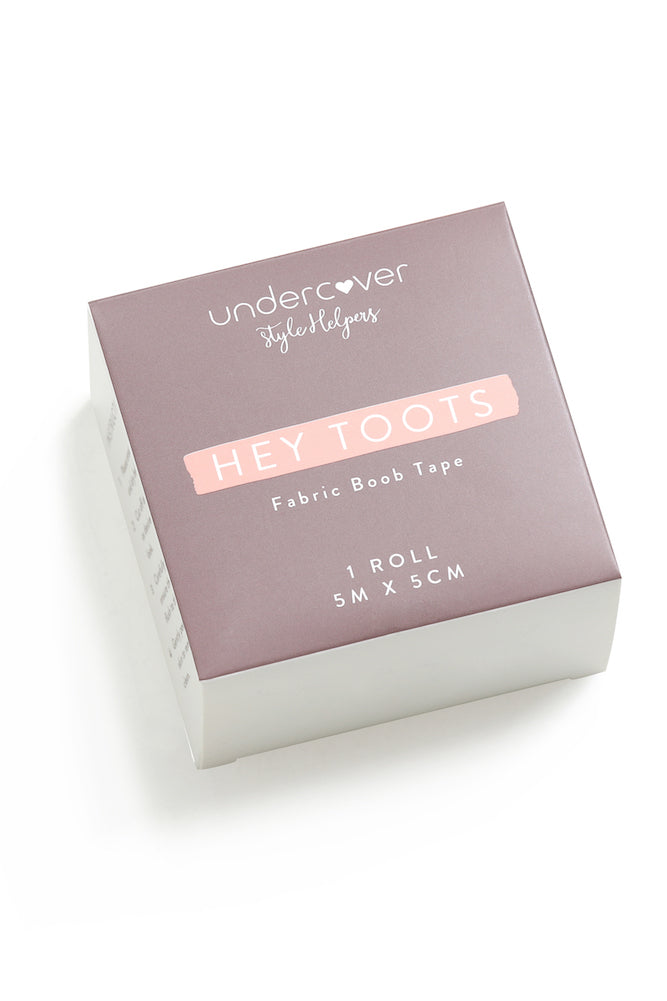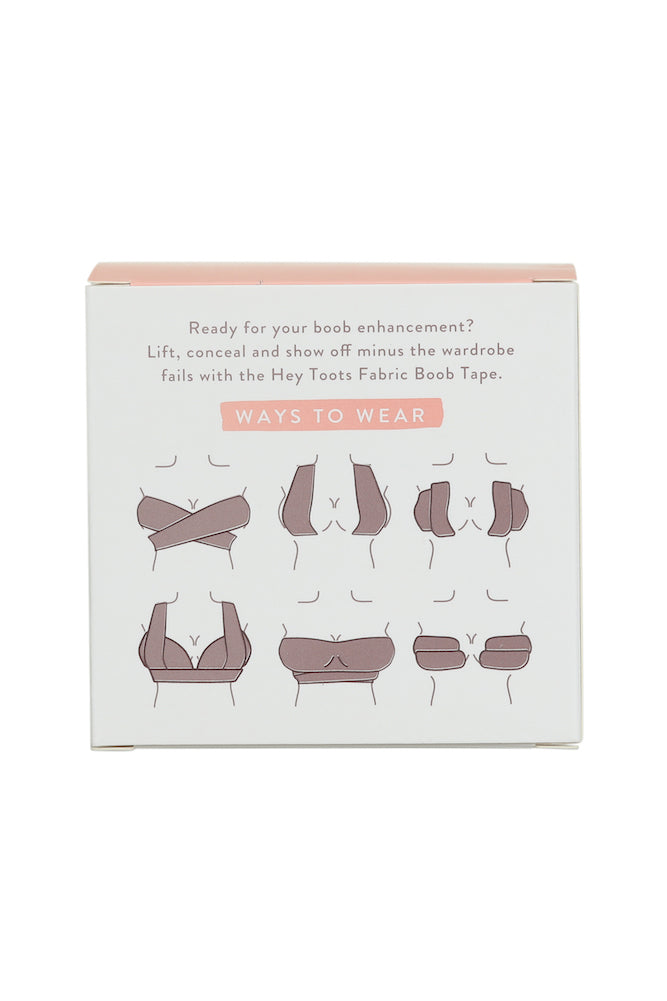 UNDERCOVER STYLE HELPERS Hey Toots Fabric Boob Tape
/
OR 4 PAYMENTS OF $4.99 WITH AFTERPAY More info

Ready for your boob enhancement? Lift, conceal and show off without the wardrobe fails with the Hey Toots Boob Tape by UNDERCOVER STYLE HELPERS. Simply cut as much boob tape as you want and style as you please. The possibilities are endless!
Instructions:
1. Please ensure skin is clean and dry before application.
2. Cut off as much boob tape as desired to create your look.
3. Carefully press tape to skin, ensure the tape remains flush to the skin surface.
4. Gently peel tape away from skin to remove.
5. Wipe skin clean.
Do not apply on irritated or sunburnt skin. For sensitive skin, please test on another area of your body. Discontinue use should irritation occur. for hygiene reasons, this product is non-returnable once it has been opened.
1x roll of nude tape.
5m length x 5cm width
95% Cotton / 5% Spandex
Skin safe adhesive
Flexible
Instructions on how to wear included
Fortunate One offers FREE EXPRESS shipping on Australian orders over $50. Major metro areas can expect next business day delivery. We accept returns for store credit within 21 days of order delivery for all items not marked FINAL SALE.