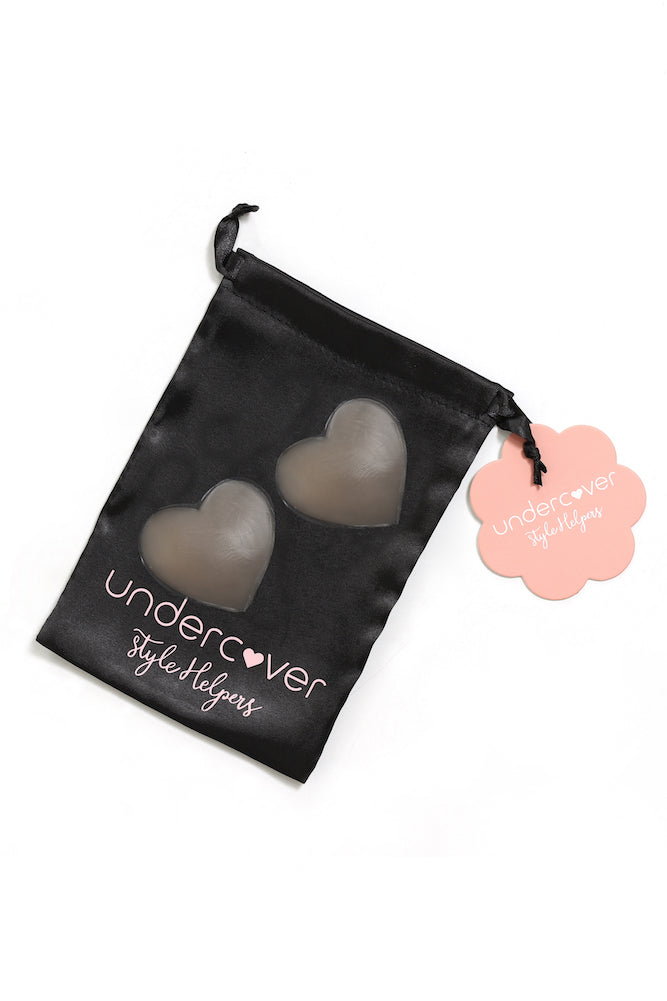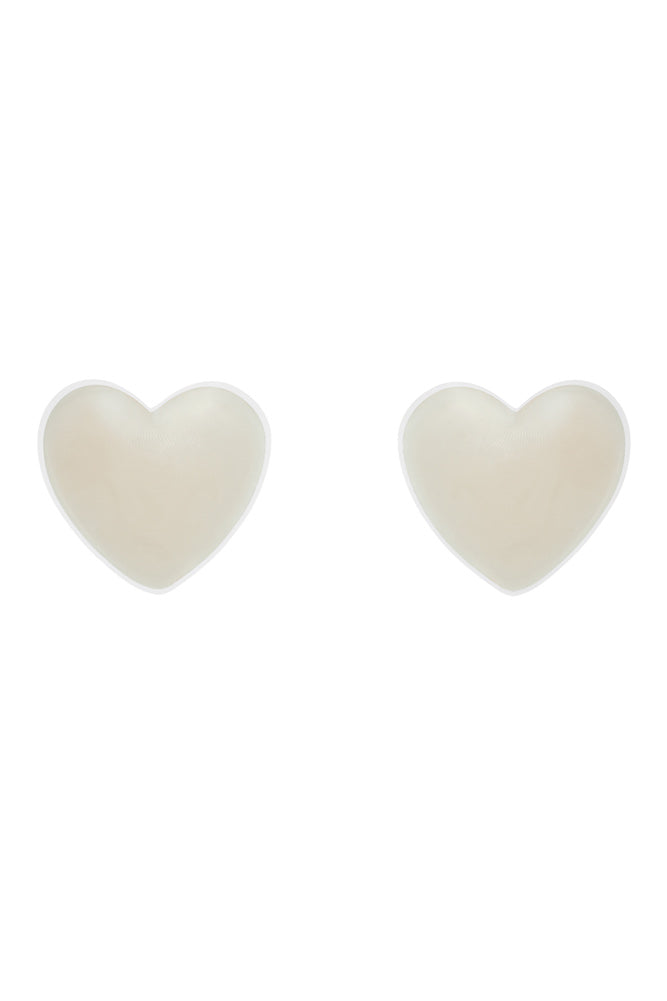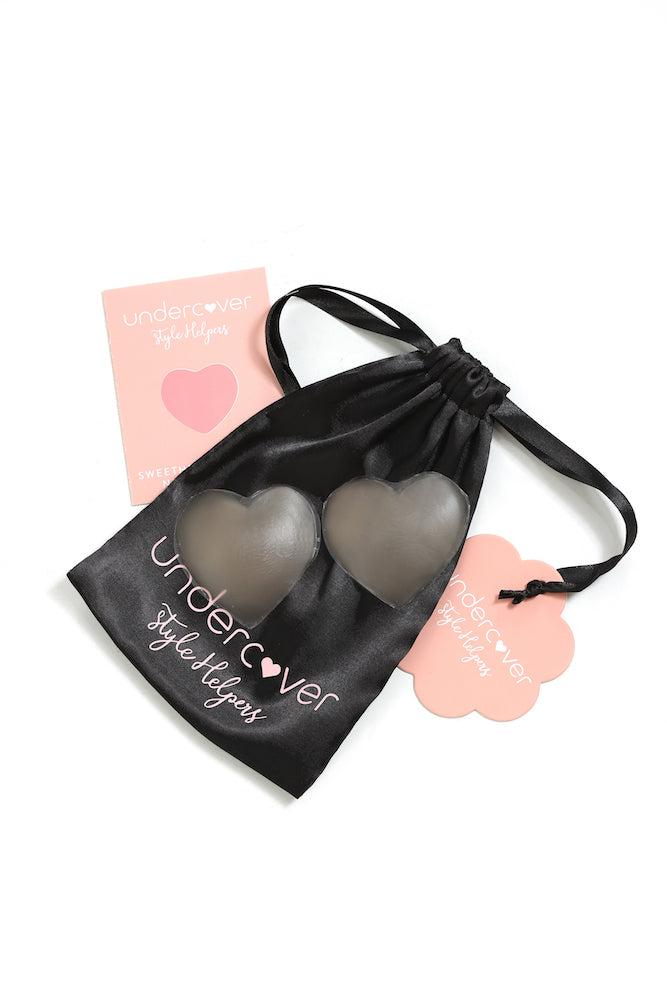 UNDERCOVER STYLE HELPERS Sweetheart Nipple Covers Nude
/
OR 4 PAYMENTS OF $3.24 WITH AFTERPAY More info

Shhh... it's our little secret. The Sweetheart Nipple Covers by UNDERCOVER STYLE HELPERS are a discreet accessory to avoid having your headlights on show. Simply stick them on and they're practically invisible underneath your new plunge neckline gown and lace bralette!
Instructions:
1. Please ensure skin is clean and dry before application.
2. Peel off protective plastic.
3. Position the cover over your nipple. Gently press the cover edges firmly to your skin.
4. Pull breast up using the lifting tabs before applying to skin.
5. Repeat steps 1 to 4 on the other breast.
6. Gently peel the nipple cover away from skin after use.
7. Wipe skin clean.
Do not apply on irritated or sunburnt skin. For sensitive skin, please test on another area of your body. Discontinue use should irritation occur. For hygiene reasons, this product is non-returnable once it has been opened.
100% skin-safe silicone
Silicone gel
Neutral nude shade
1x reusable pair
30-50 uses
Wash with warm water and allow air dry
Instructions on how to wear included
Fortunate One offers FREE EXPRESS shipping on Australian orders over $50. Major metro areas can expect next business day delivery. We accept returns for store credit within 21 days of order delivery for all items not marked FINAL SALE.