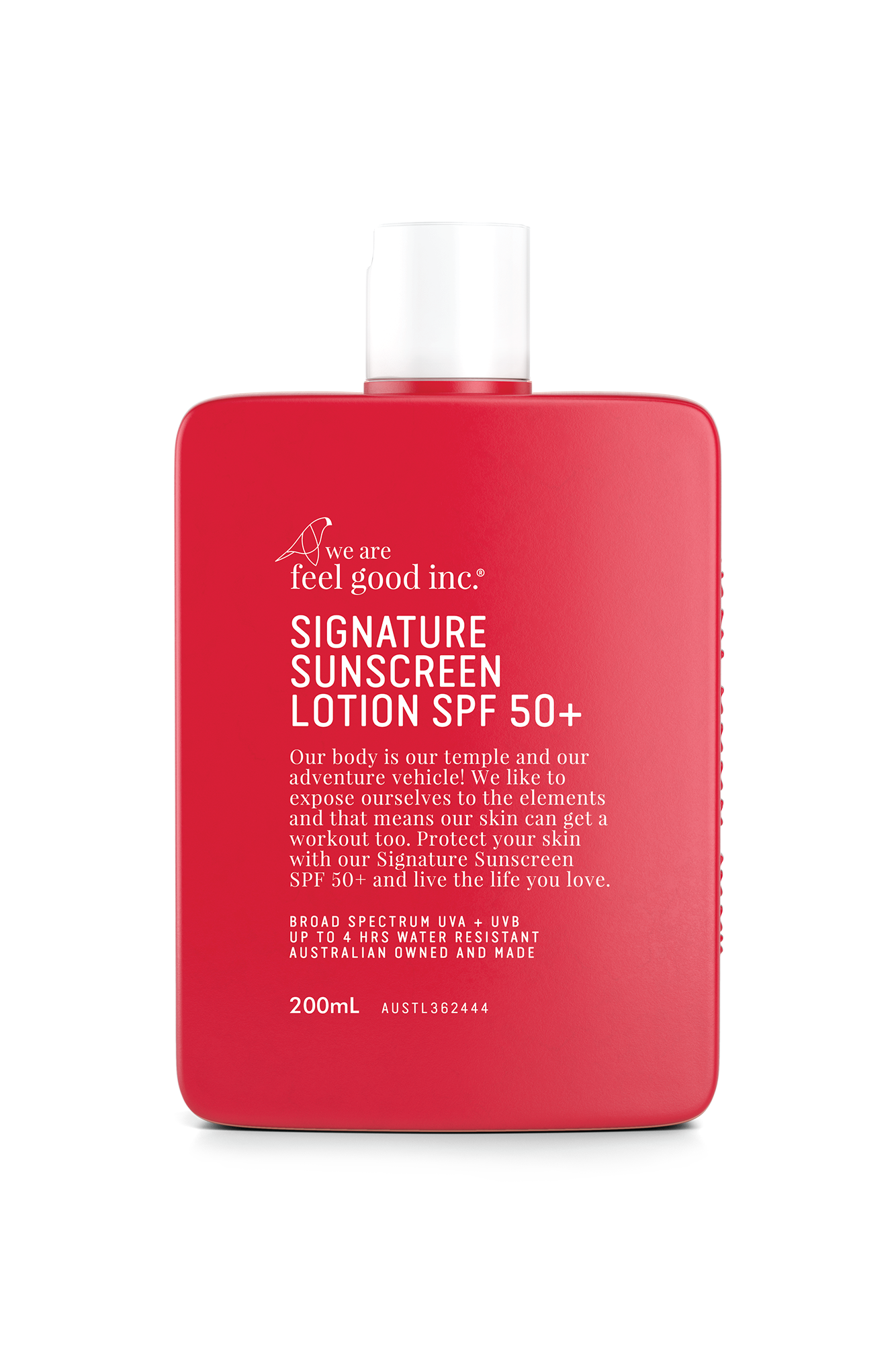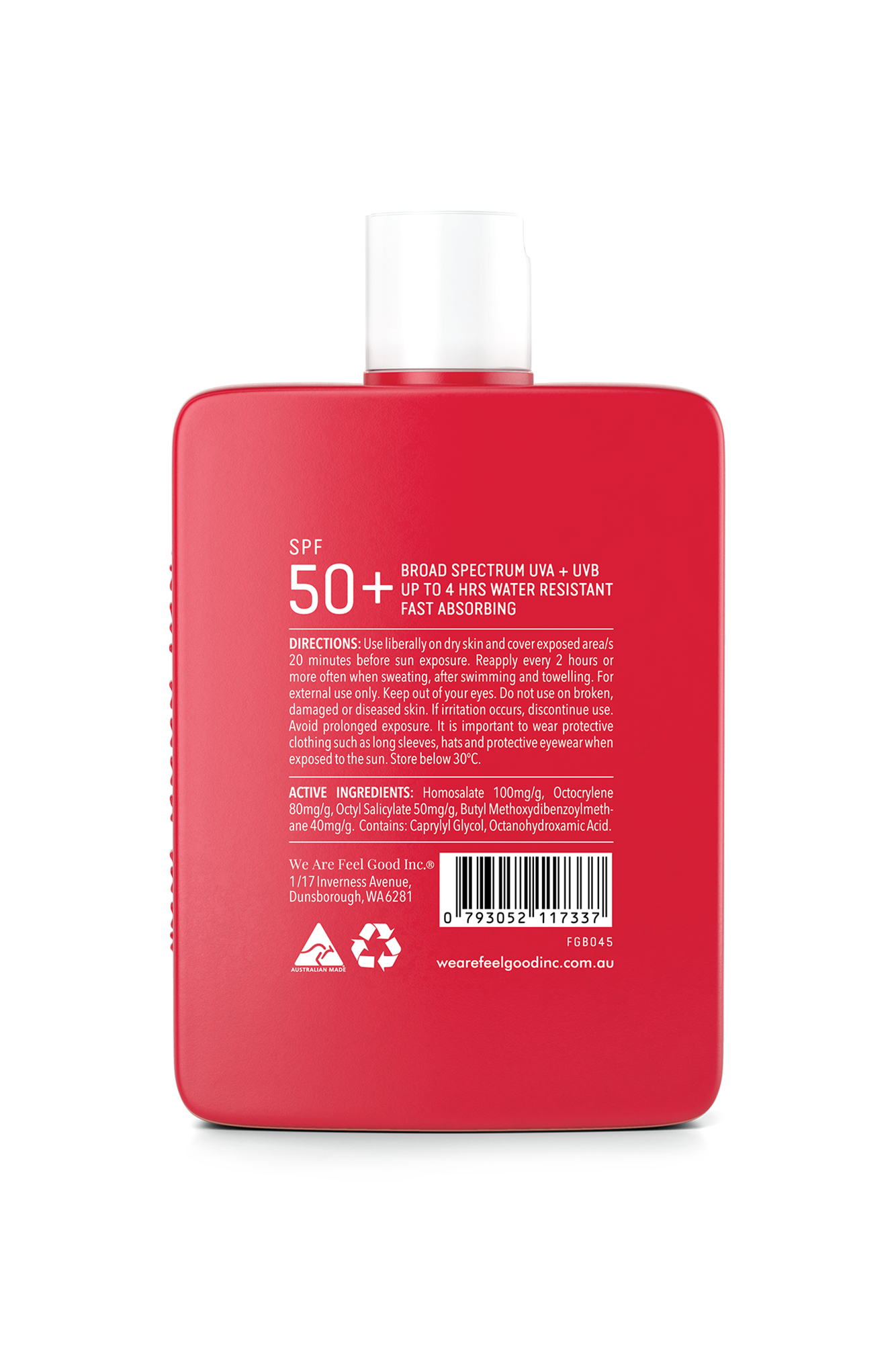 We Are Feel Good Inc. Signature Sunscreen Lotion SPF 50+ 200ml
FINAL SALE DETAILS
Please note this item is marked as FINAL SALE and cannot be returned or exchanged unless faulty.
This applies to all products marked FINAL SALE and can include products listed with a sale price, intimates, earrings, and more.
Please see our Returns Policy for more details.
AU$8.39
Regular price
AU$27.95
Sale price
/
OR 4 PAYMENTS OF $2.10 WITH AFTERPAY More info


This is We Are Geel Good Inc.'s original formula! Use it every single day of the year, whether you're in the water or on the land. The Signature Sunscreen Lotion SPF 50+ will keep your skin covered whilst you chase your adventures. Non-greasy, broad spectrum and up to 4 hours water-resistant, it's the ultimate sun protection.
200ml sun lotion, true to size
SPF 50+ sun protection
Press and snap closure
Up to 4hrs water resistant wear
Free from preservatives, PABAs, parabens, oxybenzone and octinoxate.
Fast absorbing
Use liberally on dry skin
Fortunate One offers FREE EXPRESS shipping on Australian orders over $50. Major metro areas can expect next business day delivery. We accept returns for store credit within 21 days of order delivery for all items not marked FINAL SALE.